I'm a frontend & full stack javascript developer working in London. Below are a few side projects and prototypes I've done over the last couple of years. Interested in my work let's talk.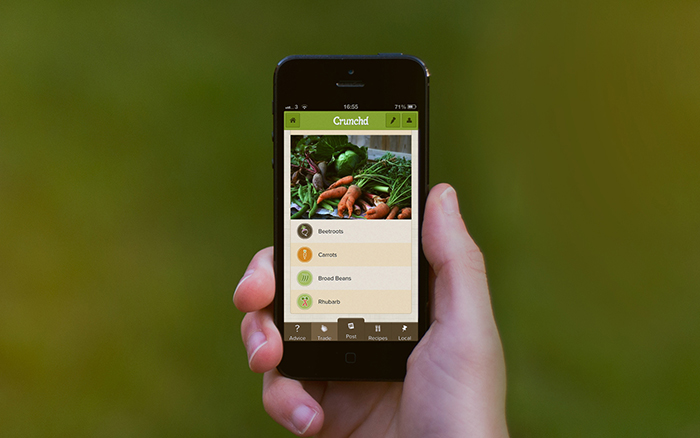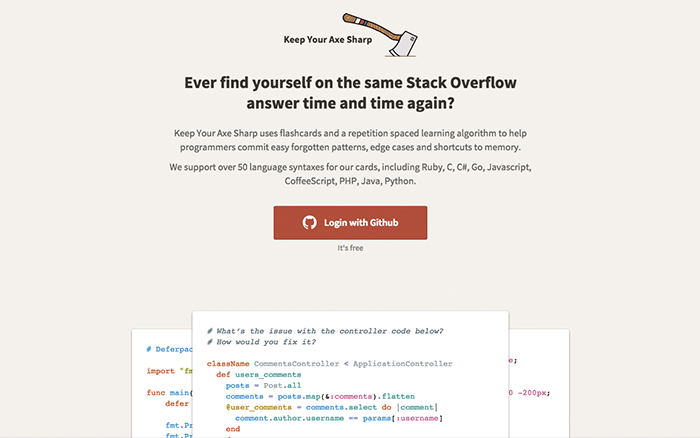 Keep The Axe Sharp
Keep The Axe Sharp uses flashcards and a repetition spaced learning algorithm to help programmers commit easy forgotten patterns, edge cases and shortcuts to memory.
The front end is built in es6 React, backed up with an API built in node.js.
React
Node JS
Gulp
Design
View Project
View Repo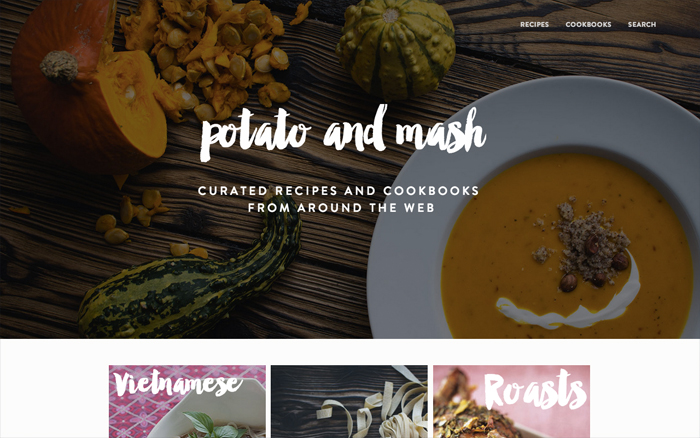 Potato and Mash
A recipe aggregator, using Cheerio.js to scape recipes from various sites. Which are then classified into categories using the Natural.js, a Natural Language Processing module for Node. Front end was kept simple letting Express.js render the views, with some ajax functionality for changing views.
Node JS
MongoDB
Design
Gulp
View Project